Sorrento Homes in Bonita Springs, Florida
There are some 150 options in Sorrento homes within this new growing community located along Bonita Beach Road in Bonita Springs, Florida. Sorrento Homes are being constructed by the master builders of D.R. Horton, the same enterprise which has produced homes in numerous other popular and amenity-enriched neighborhoods throughout Southwest Florida. D.R Horton homes can be found among locations that include Fiddler's Creek, Mockingbird Crossing and Quail West in Naples,  Creekside Preserve and Lindsford of Fort Myers, and Bonita Springs' developments such as Cordera, Paloma and many more. Sorrento homes will reflect a longstanding tradition of adhering to superior building standards and architectural quality succinct to D.R. Horton's legacy of expertise. Sorrento homes are sure to be special, but the community here will be nuanced with other benefits. There's a club house, fitness center with all the necessary apparatus for maintaining peak physical condition and an inviting resort-style swimming pool with ample space for lounging beneath the sunny sky.
Location, Location, Location!
Location ranks among other advantage of Sorrento homes. Residents here are merely minutes away from so many of the attractions that make life in Southwest Florida especially appealing. For instance, most know that given the per capita abundance of public and private golf holes, Southwest Florida has become distinguished as "The Golf Capitol of The World." Sorrento homes are conveniently positioned in the heart of a golfer's paradise, and a variety of outstanding courses can be found just moments from Sorrento Homes, including the courses at Bonita National, Palmira and Worthington, to name just a few.
And though golf is widely considered the most significant sport in Southwest Florida, don't assume it is the only game in town. Fans of hockey or football can catch the action at nearby Germain Arena which serves as home to both the Florida Everblades Hockey Team as well as the Florida Tarpons, a world championship winning team in arena football. Then again, Alico Arena on the campus of Florida Gulf Coast University is located only some 15 minutes from Sorrento Homes. FGCU has emerged as a dominating force of athleticism in the Atlantic Sun Conference, in sports that include basketball, volleyball, soccer, wrestling, swimming & diving, track and more. Fans of competitive sport have many compelling choices.
Play Ball!
Baseball fans have double to cheer for since Southwest Florida serves as the official home-away-from-homes for both the Boston Red Sox and Minnesota Twins. Spring training games at venues like JetBlue Stadium and Hammond Stadium await only a twenty-minute drive from Sorrento homes. Southwest Florida has a long history of hosting professional baseball, and here's a fun fact: EVERY team that has trained here, has gone on to win a World Series.
Conveniently Close to Everything
From shopping and dining to arts attractions and kid-friendly fun, Sorrento homes are just minutes from many of the great places that people like to go. Nearby shopping and dining venues include Coconut Point Mall, the Naples Mercato, Gulf Coast Town Center and Miromar Outlets. Residents of Sorrento homes have countless options in upscale boutiques, big box stores as well as the vast array of flavors to savor just a short drive from the community.
Outdoor Adventures
Southwest Florida beaches are recognized among the most beautiful of any in the world, and fortunately, Sorrento homes are just a few minutes from some of the finest shorelines one can find. Destinations like Lover's Key, Barefoot Beach and Bonita Beach offer an excellent escape, as well as an opportunity to collect shells, perfect a tan or enjoy a gorgeous sunset. For those who enjoy boating and fishing, life in Southwest Florida will never disappoint. And to be sure, Gulf excursions are not the only awesome outdoor indulgence. Sorrento homes are also close to inland waterways such as the I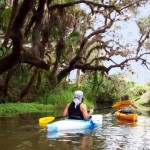 mperial River and Estero River. These narrow, winding waterways provide a great place to go kayaking. Along the way, one will have an opportunity to observe all manner of indigenous critter which makes a home here, including the possibility of rare manatee or dolphin. These spaces are not simply scenic, but true sanctuaries that offer stellar possibilities to escape from more modern distractions.
Family Friendly
Families with growing children will especially appreciate the community's proximity to parks, schools, churches, healthcare services and much more. Sorrento homes are also close to a few venues that especially cater to kids, including the Golisano Children's Museum, Everglades Wonder Gardens and Sun-n-Fun Lagoon, the Collier County Water Park. While Southwest Florida is internationally renowned among "America's Best Places to Retire" and as a haven for the seasonal migrations of snowbirds, today, it is made home by young families, university students and young single professionals alike. The dynamic mix of single, working professionals, young married couples, families and retired seniors has help given rise to many varying options in entertainment, cultural enrichment, things-to-do and things-to-see. Fortunately, Sorrento homes are close enough to so much of what makes living here marvelous. Regardless of your recreational interests or ideas as to what is fun, the fact remains there is something for everyone here in Southwest Florida.
Contact Us to See Sorrento
To receive more information on Sorrento homes, connect with our team by submitting the contact form below.